Dostupnosť
Doprava
Platba
Kontakt
Dostupnosť
"

Our customer service can easily and quickly help you with any questions regarding the products, your order and available payment options through the telephone or online. Contact us by phone during office hours or online 24/7.

"
You have a question? Contact us!


Contact
Store: H-1071 Budapest, Dembinszky utca 29.
Telephone: +36 30 53 91 377
Fax: +36 1 275 48 96
E-mail: support@picar.hu
Provider details
Obchodné meno / Meno:
PiCar Kft.
Adresa:
Dembinszky street 29, Budapest, 1071, Maďarsko
Názov webshopu:
PiCar Ltd.
Číslo účtu:
1020 0878 3151 0811 0000 0000
Číslo IBAN:
SK5452000000000017218815
Meno kontaktnej osoby:
Customer Service
Tel. číslo kontaktnej osoby:
+36 30 53 91 377
Doprava
Kuriérska služba GLS (Slovensko) - 1 až 3 pracovných dní
GLS ponúka vysokú úroveň dodávky. Jedna z najväčších kuriérskych služieb na európskom trhu so spoľahlivou dodacou lehotou a správou balíkov. Užívateľsky prívetivý s modernou podporou IT a flexibilnými riešeniami na mieru.
DELIVERY INFORMATION
In case of personal receipt, you can take over the ordered product from our colleagues in our shop in Budapest, only in opening hours. On personal receipt, there is a possibility to claim free-of-charge assembly for whole sports equipment.
RECEIPT OF GOODS WITH COURIER SERVICE
When choosing GLS ParcelShops or home delivery, we hand over the product prepared for delivery to our logistics partner on that same workday, if the order happens before 2 p.m. and the product is in stock.
We send a notifying e-mail, in which the tracking number ordered to the parcel is contained, about the handover to GLS. After this, GLS can answer the arising questions. Help is provided on the following phone number, on workdays between 7 a.m. to 8 p.m. referring to the tracking number:
Web: https://gls-group.eu/HU/hu/csomagkovetes
Phone: +36 1 802 0265
Mobile: +36 20 890-0660
In case of an unsuccessful delivery, the delivery person leaves a message concerning the parcel in a visible place. After two unsuccessful deliveries and getting into contacts, the parcel returns back to our warehouse.
Check your parcel in the presence of the delivery person. If you have ordered several products, there is a chance that the smaller parts are in the box of a bigger parcel, ensuring the safe and effective delivery of the ordered products.
If you choose the option of cash on delivery payment, then you have to pay to the delivery person. Payment is possible with cash or debit card (payment with debit card is only available in Hungary). Please, choose cash payment only if you can take over the parcel personally and can pay the fee to the delivery person.
We contact you in e-mail when the order is closed. This happens when the parcel reaches its destination.
Platba
Platba na dobierku
+ 1,06 €
Platba kreditnou kartou pomocou BARION
Pohodlnú a bezpečnú online platbu poskytuje spoločnosť Barion Payment Zrt., Schvaľovacie číslo MNB: H-EN-I-1064/2013. Informácie o vašej kreditnej karte sa do nášho obchodu nedostanú.

PayPal
Manipulačný poplatok: + 5%

Týmto spôsobom platby presmerujeme zákazníka do systému PayPal. Tam môžete na zaplatenie objednávky použiť svoju kreditnú kartu alebo existujúci účet PayPal. V každom prípade musíte zadať údaje o svojej kreditnej karte na povrchu PayPal, aby sa za žiadnych okolností nedostali k obchodníkovi.
Akceptované kreditné karty: Visa (tiež niektoré karty Electron), embosované karty EC / MC.
Bankový prevod (platba vopred)
Free of charge

Available transport types with this payment method:
- Personal pickup in our store
- GLS Courier Service
Payment options on picar.hu
ONSITE PAYMENT WITH CASH OR CREDIT CARD
Available currencies: Ft, EUR
Orders placed on our website with credit card payment can be take over only after succesfull payment. Our online credit card payment provides is K&H Bank. Contactless payment via MasterCard® PayPass ™ or Maestro® PayPass ™ is also available at our store.
Additional handling fee: None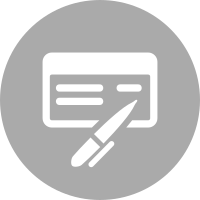 BANK TRANSFER (PRE-PAY)
Available currencies: Ft, EUR, RON
At order placement, an invoice will be sent via e-mail (confirming the order) to the e-mail address you provided at registration. The mail contains all the details required for the transfer and the order number, which should be indicated at the comment field of the order. The bank transfer processing time is 1 business day. (4 hours on workdays)
Additional handling fee: None
CASH ON DELIVERY
Available currencies: Ft, EUR, RON
Cash on delivery is only available for domestic and Romanian shipments; the cost of the parcel and delivery have to be paid to the courier upon receipt of the parcel.
For GLS courier payments, the following credit card payments are possible: MasterCard and Visa Classic (embossed credit cards), Maestro and Visa Electron* (non embossed credit cards).
Payment via credit card in case of 'delivery to a parcel point' is depending on the contracted partner, but it isn't always guaranteed.
Additional handling fee: 350 Ft
Bank information
HUF bank account:
Kereskedelmi és Hitelbank

Bank account number: 10200878-31510811-00000000
IBAN: HU96 1020 0878 3151 0811 0000 0000

BIC (SWIFT) code: OKHBHUHB


EUR bank account:
Kereskedelmi és Hitelbank

Bank account number: 10401093-00014750-00000009
IBAN: HU63 1040 1093 0001 4750 0000 0009

BIC (SWIFT) code: OKHBHUHB


RON bank account:
OTP Bank Romania

IBAN: RO79 OTPV 3300 0088 1225 RO01
BIC (SWIFT) code: OTPVROBU
Kontakt